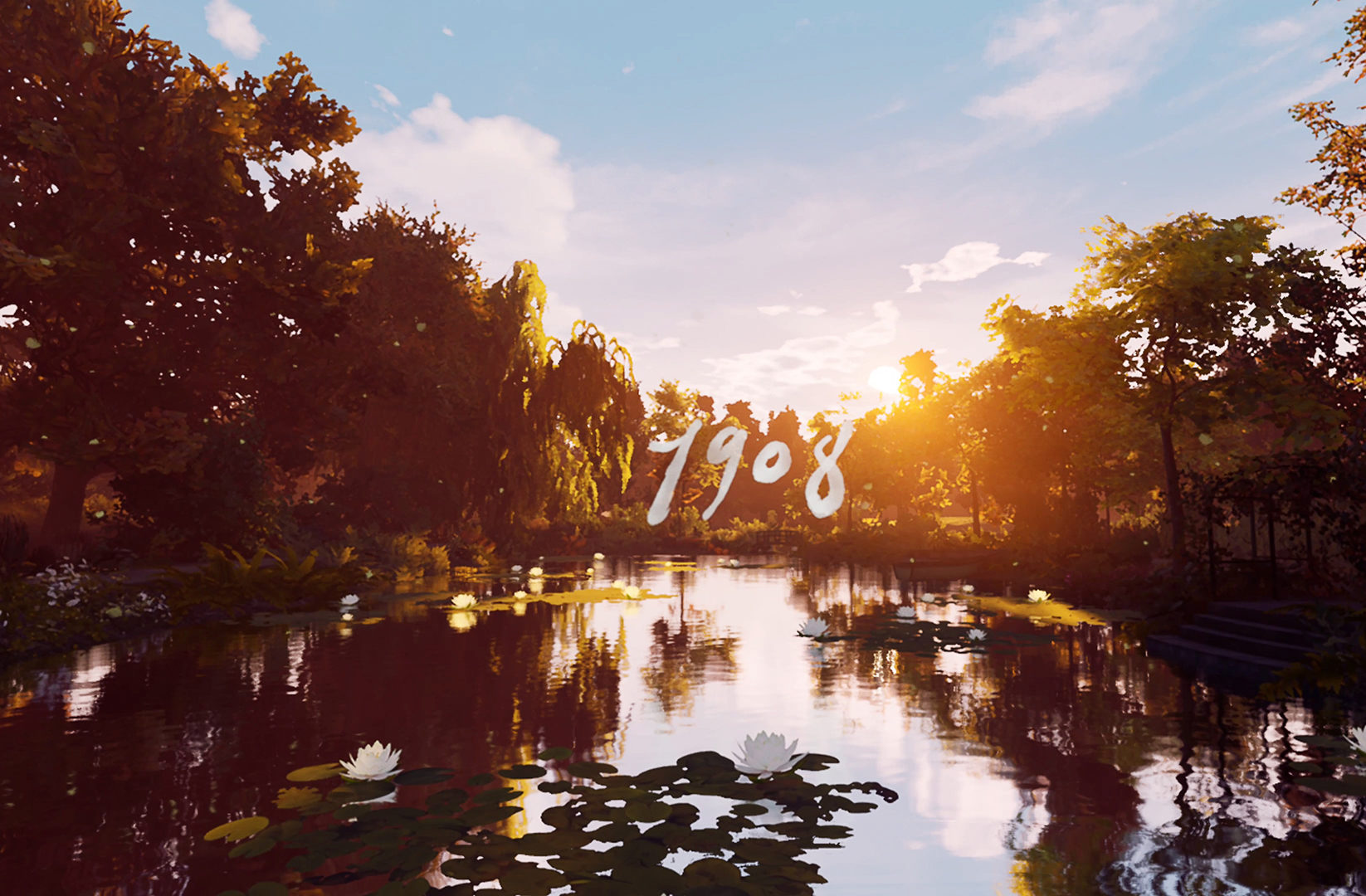 FORBES | This Museum In Paris Turned Monet's Iconic Water Lilies Into A Virtual Reality Experience
Musée de l'Orangerie's first virtual reality (VR) experience opened in December 2018 in conjunction with the opening of Monet – Clemenceau Collection, part of the Clemenceau "Father of Victory" 1918-2018 commemorative.
The inspiration for the Musée de l'Orangerie's VR experience is based on Monet's Water Lilies in the form of four large panels gifted to France 100 years ago which are not allowed to leave the museum.
Through an HTC Vive headset, viewers will experience a digital studio experience and be transported to Monet's garden in Giverny which inspired his obsession with water lilies. Through the VR experience, viewers will also take a tour through Monet's studio in the home he lived in during the last 30 years of his life, giving them a virtual 'behind-the-scenes' look at what they can see in the real world at the l'Orangerie's permanent collection of Monet's works.
Each panel of Monet's water lilies features a narrative from Monet's diaries. The VR tour gives viewers an opportunity to experience and interact with the source of the artist's inspiration simultaneously with the art.
HTC Vive Arts are the first VR sponsor at de l'Orangerie and were produced by Lucid Realities Studio. The VR experience runs from November 14, 2018, to March 11, 2019, in partnership with the First World War Centenary Partnership Program.
Teaser | CLAUDE MONET – The Water Lily obsession (VR) from Lucid Realities on Vimeo.