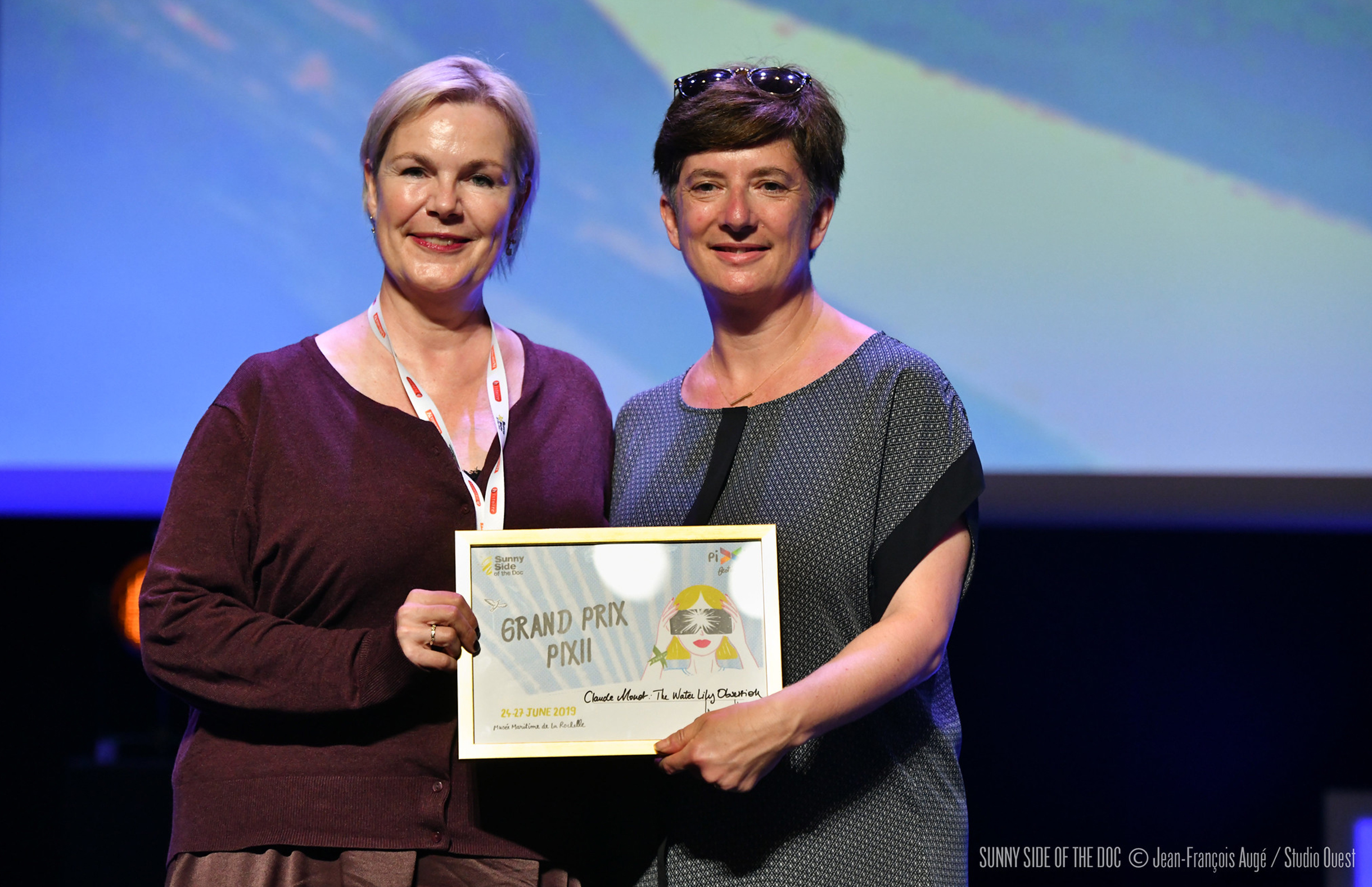 REALSCREEN | "The Water Lily Obsession", "Nenets vs Gas" take Sunny Side '19 Awards
With more than 2,300 delegates and 150 international decision-makers, the 30th edition of four-day festival Sunny Side of the Doc wrapped Thursday (June 27) with an awards ceremony that saw Claude Monet: The Water Lily Obsession and Nenets vs Gas taking home top honors at the French festival's annual awards show.
The 2019 international market for linear and interactive documentaries, which ran from June 24 to 27, welcomed a 13% surge in industry professionals from 70 nations to the western French port city of La Rochelle to forge partnerships and develop international co-productions.
"We have also recorded a significant rise of around 25% in industry professionals from Great Britain – which simply validates the strategy we put in place several years ago," said Yves Jeanneau, CEO of Sunny Side markets, in a statement.
Added Jeanneau: "Everything is hurtling towards the outcome we only ever dreamed of. At the start, Sunny Side was a quasi-impossible wishful dream, and this edition has seen that dream become a reality – and what a pleasure that is."
The awards ceremony, which was held in the auditorium of the Espace Encan, saw a total of seven prizes handed out with the biggest winner of the night being Lucid Realities' VR experience Claude Monet: The Water Lily Obsession (pictured). The project transports viewers to the garden of Claude Monet in the French town of Giverny in 1883 to explore time and space while immersed in the water lily paintings.
Directed by Nicolas Thépot, Claude Monet: The Water Lily Obsession was feted with the Grand Prix PiXii and a prize valued at €5,000 (US$5,700), with €3,000 provided in cash and a space reserved in PiXii Market 2020, as well as two accreditations for PiXii Festival and Sunny Side of the Doc 2020.
"The innovative presentation allows users to immerse ourselves in the actual material layers of painting. It's both dreamlike and yet rooted in Monet's own words," the jury said in a statement.
Sergio Ghizzardi's Nenets vs Gas, meanwhile, took home both the Social & Human Interest Pitch and the East Doc Market Award. The latter prize awarded producer Little Big Story with two accreditations and accommodation for the East Doc Platform 2020 Project and selection for one-to-one meetings with decision makers in Prague.
"We are delighted to award Nenets vs Gas the best pitch award for their stunning cinematic presentation of an isolated indigenous community in the center of a resource war. We hope this powerful investigation will impact audiences," the jury said.
The 31st edition of Sunny Side of the Doc will take place in La Rochelle on June 22 to 25, 2020, with history as the main theme.