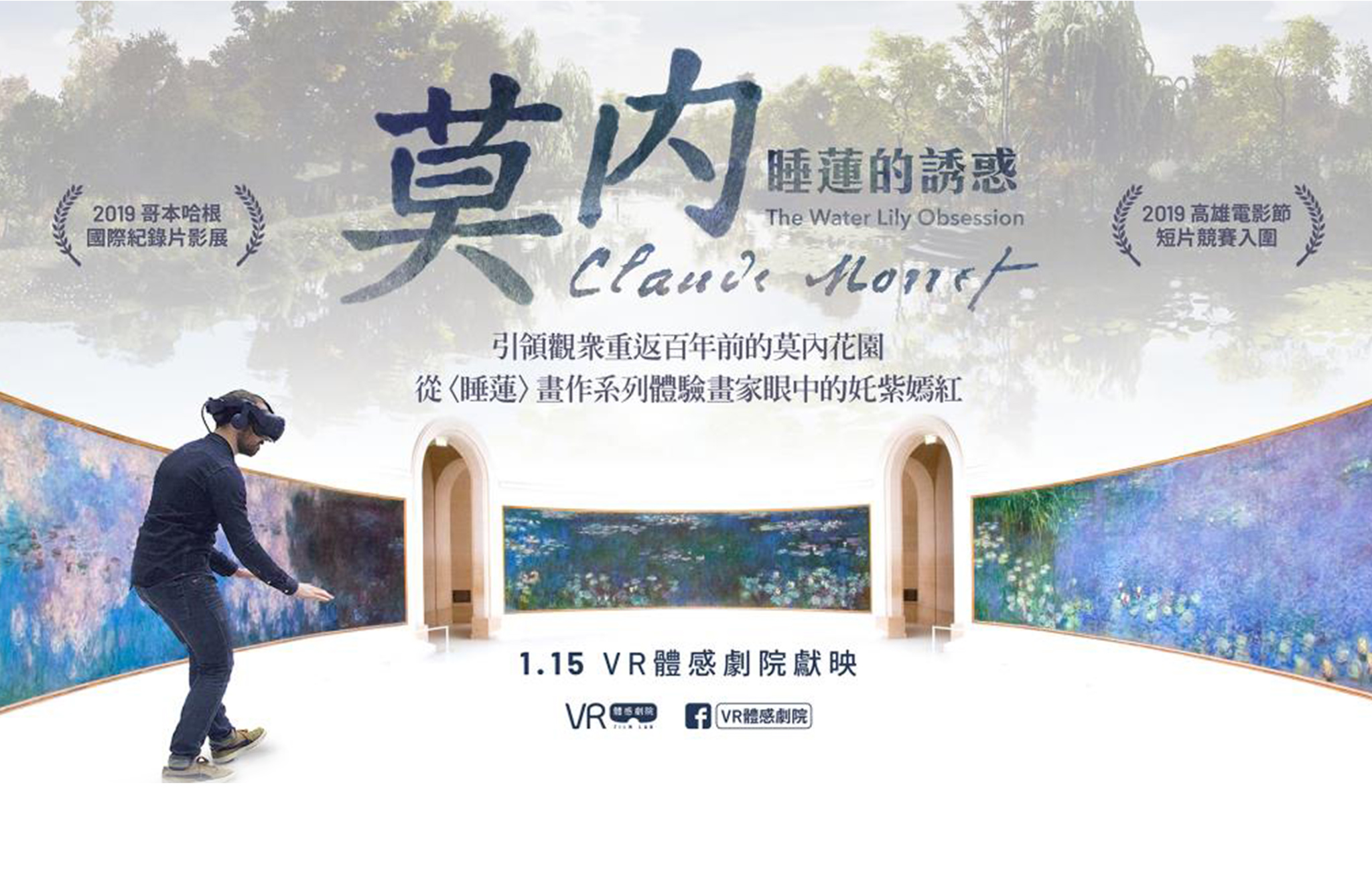 « Claude Monet – The Water Lily obsession » screened at the Kaohsiung VR FILM LAB
The Kaohsiung VR film Lab offers regular screenings of various virtual reality experiences in order to promote new digital technologies. These VR films & experiences drew people's attention and brought a great success among local and international audiences. From 15th January to 23rd June, we are glad to announce that the VR film Lab will showcase « Claude Monet – Water Lily obsession » directed by Nicolas Thépot.
The First VR theater in Taiwan Create impossible and transcend vision
The Kaohsiung VR Film Lab has been created by the Kaohsiung Film Archive in 2017. Depending on the way the VR works are shown, the viewing space is divided into two areas: "360 Cinema" and "Interactive Zone". There are 30 arc-shaped egg chairs in the 360 Cinema, which can be rotated 360 degrees allowing users to enjoy VR films from different viewing angle. The "Interactive Zone" provides a space for interactive and stand-up VR experiences. In certain conditions, users are able to become a initiative participant instead of a passive viewer.
The VR FILM LAB is one of the best worldwide location to enjoy latest digital technology and the most powerful immersive experience.
Claude Monet, The Water lily obsession is presented from 15th January to 23rd June 2020 at the Kaohsiung VR Film Lab. More info here.