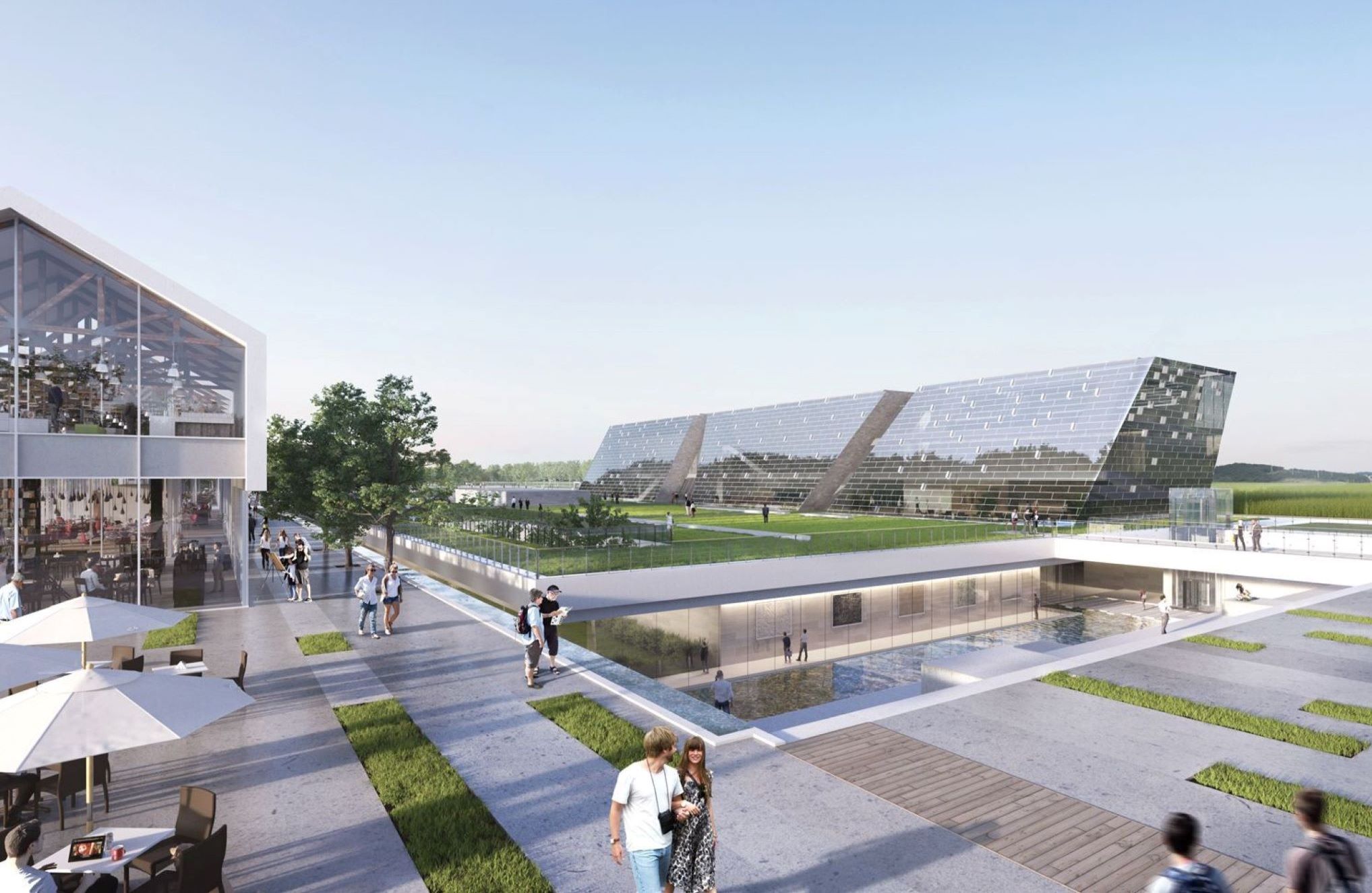 Three VR experiences distributed by Lucid Realities will be displayed at the pre-opening of the Jeonnam Museum of Art.
The city of Gwangyang, in the South Jeolla Province (South Korea) is the proud new host of the Jeonnam Museum of Art.
The museum, designed by the design and research firm Praud, "challenges to provide an open museum for not only gallery visitors but also citizens of the region.". The JMA will be opening in March 2021, with an exhibition "with the concept of capturing the scenery of South Jeolla Province". Artworks from french artist Laurent Grasso and Korean artists Heo Geon, Heo Baek-ryeon, Lee Lee-nam Studio, Kim Jinran & Baruch Gottlieb will be presented.

The museum is hoping to both pay homage to traditional korean art and explore new forms of creativity, and the direction of art in an AI future. Thus, the Jeonnam Museum of Art reached out to Lucid Realities, to showcase some of its experiences at the pre-opening exhibition. Taking place between November 23rd 2020 and January 31st 2021, the pre-opening exhibition will be presenting Nicolas Thépot's Claude Monet: The Water Lilies obsession, 1,2,3…Bruegel co-directed by Gordon & Andrés Jarach and Colin Laurent's Mozart 360°. 
For the occasion, visitors will be able to experience Gordon's 1,2,3… Bruegel, an immersive and interactive experience exploring the painting "Children's Games", painted by Pieter Bruegel The Elder in 1560, in korean, thanks to the support of the Institut francais de Corée du Sud.