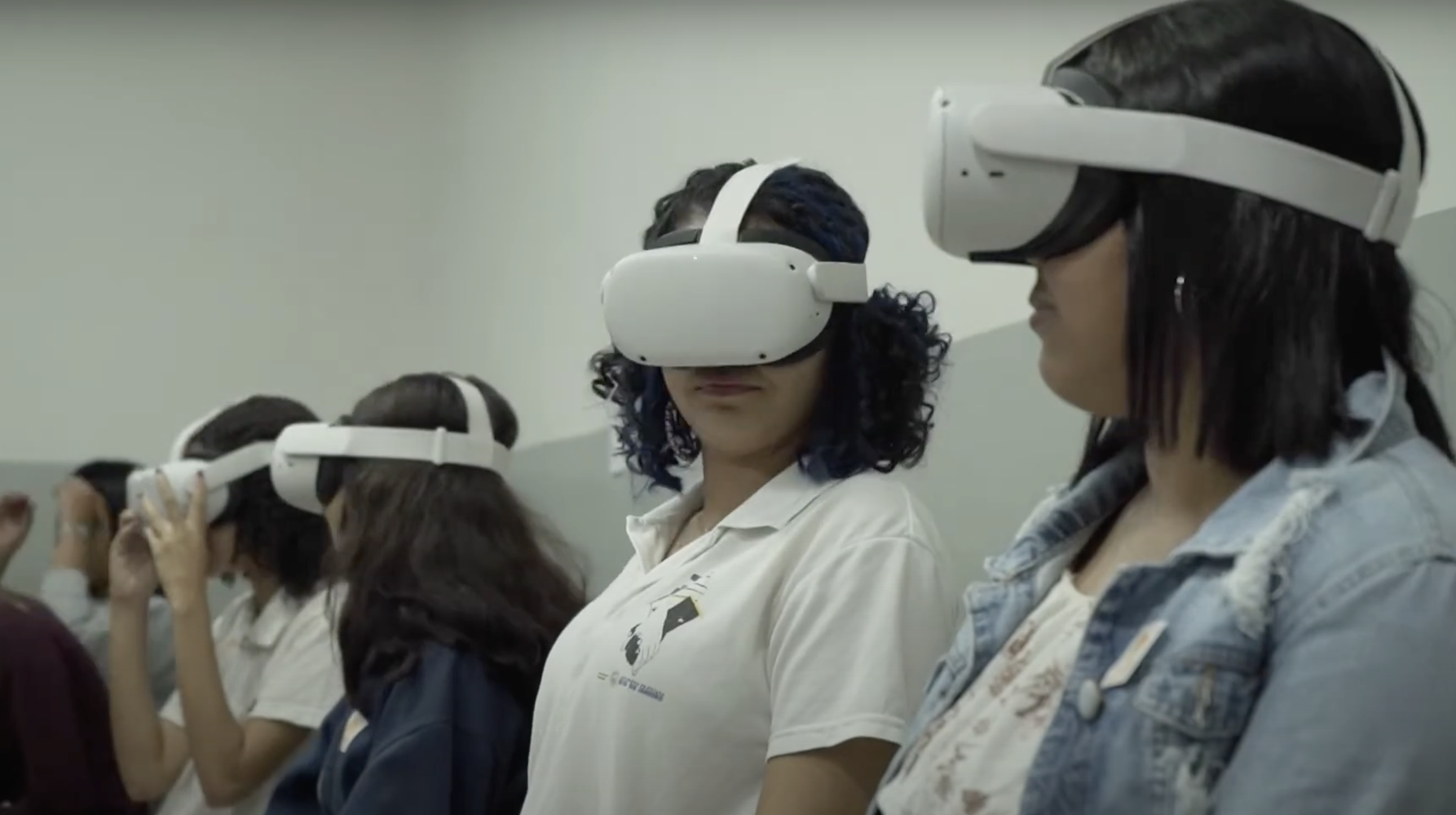 CLAUDE MONET – the Water Lily obsession, part of an educational tour around Brazil!
The "Educativo Itinerante da Exposição Monet", powered by The Museum of Immersive Roaming Arts, takes its educational content to public school students through a school tour, including the VR experience "Claude Monet – the Water Lily obsession" directed by Nicolas Thépot and co produced by Lucid Realities, Arte France and Orsay & Orangerie Museums, starting in May 2022 and ending in June 2023 in 91 Brazilian cities.
The intention of the "Educativo Itinerante da Exposição Monet" is to bring art closer to at least 9000 school students, and in particular Monet's artworks. Educators planned to take to public schools a part of the immersive exhibition "Monet à Beira d'Água" ("Monet by the Water") on display at Olympic Boulevard in Rio de Janeiro.
Students can "meet" Claude Monet in the schoolyard and have a conversation with him about his paintings and the secret of Impressionism, the movement that transformed landscapes into colorful paintings without many details but full of beauty and meaning.
Through different activities, students get closer to his art and learn while having fun. However, the activities that reach schools the most mainly rely on the help of technology.
Virtual reality immerses students even more into the artist's history and masterpieces, by showing them where he lived and by making them hear his thoughts. That's why Lucid Realities' VR experience Claude Monet – the Water Lily obsession is a fundamental part of this traveling project.
This contemplative VR experience invites people on a sensory journey starting off in Claude Monet's garden, stopping along the way at the workshop of the artist and ending in the exhibition rooms of the Orangerie Museum. It is possible to relive a perpetual renewal of nature, to explore time and space while immersed in the Water lilies paintings.