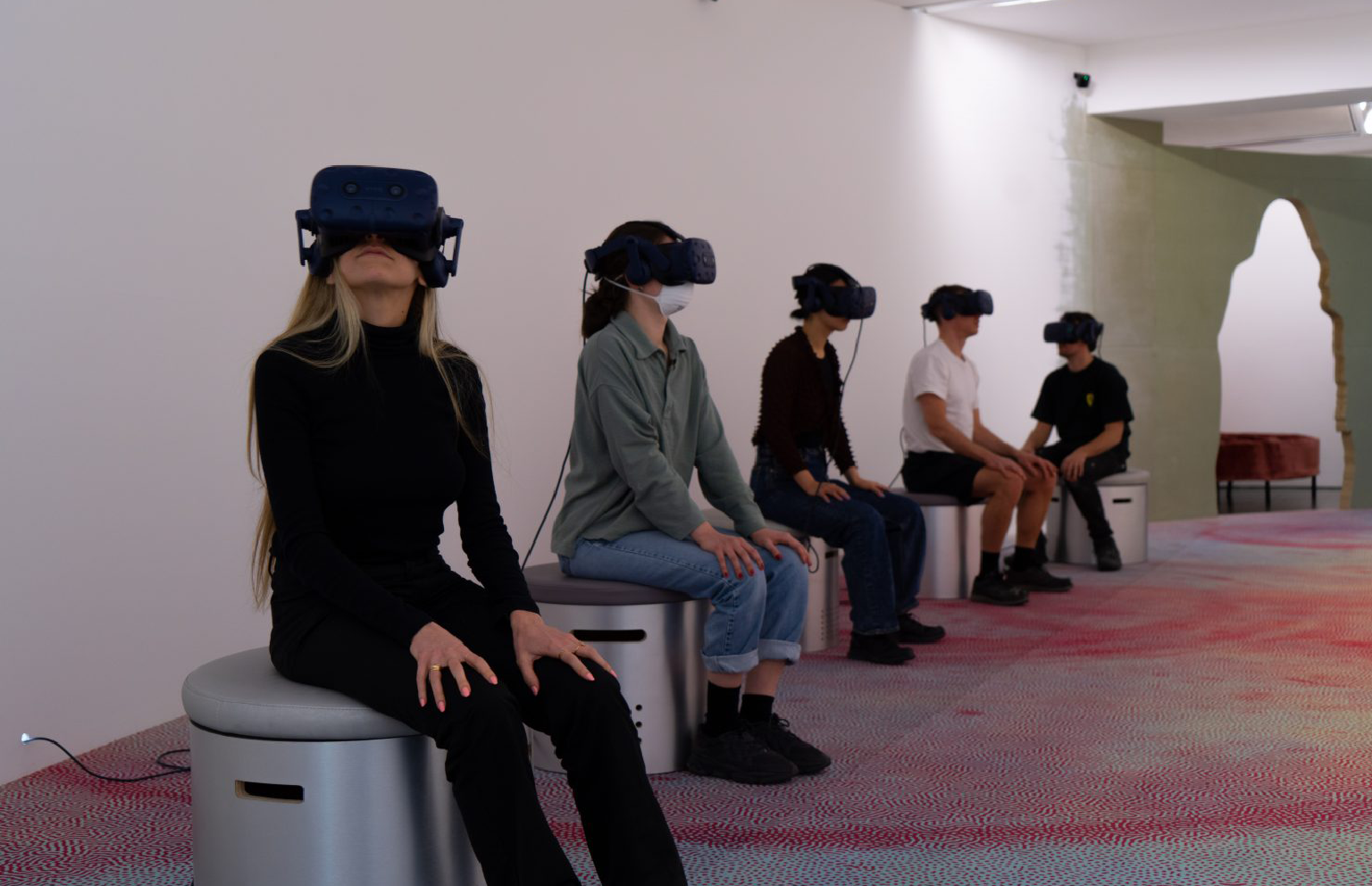 ALIENARIUM unveiled at the Serpentine Gallery
After Dominique Gonzalez-Foerster's last project TH.258 presented at the Tate Modern's Turbine Hall in 2008, the French artist returns to the UK with a new exhibition at the Serpentine: Alienarium 5. The exhibition features almost entirely new works, conceived for the Serpentine, including the artist's new VR artwork, Alienarium.
Curated by Claude Adjil, Curator at Large and Hans Ulrich Obrist, Artistic Director, Alienarium 5 is a vision resulting from over twenty years of the artist's explorations into science-fiction, alien life, and her experiments in deep space. From her 'Chambres', an early series of highly-stylised fictional or personal interior spaces defined by a certain color and mood, to her 'Apparitions' – ongoing live and holographic conjurings of fictional and non-fictional characters – this speculative environment designed by the artist shapeshifts between diverse media and invites us to imagine possible encounters with extraterrestrials.
In the frame of the exhibition, Dominique Gonzalez-Foerster unveils Alienarium, a commission supported by VIVE Arts developed by Lucid Realities. This new multi-user VR experience invites us to encounter extraterrestrial beings and inhabit their glowing, abstract forms. Alienarium offers an interactive way to dive into an experimental universe that aims to bring together human, non-human and extraterrestrial encounters in an alternative space environment, stimulating other forms of connection and communication.
Designed specifically for the Serpentine, the whole exhibition is free and open to the public from the 14th April to the 4th September 2022.
---
Alienarium credits
A Virtual Reality environment by Dominique Gonzalez-Foerster
Commission supported by VIVE Arts
Executive director: Celina Yeh
Project Manager: Lou Mo
Part of
Alienarium 5, curated by Claude Adjil, Curator at Large and Hans Ulrich Obrist, Artistic Director
14 april – 4 september 2022
Serpentine
Soundscape by: Julien Perez
Graphic development: Parse/Error – Fabien Bouchard
Sound integration: Côme Jalibert
Line producer and developer: Lucid Realities
Line producer: Chloé Jarry
Head of production: Alexandrine Stehelin
Project manager: Clélie Chassignet
Developer: Julien Daniel-Moliner
Production intern: Eddy Abada
Production administration – CLPB Media :
Céline Delaunay, Juliette Fontaine, Mahaut Valette, Vincent Dicop, Sophie Guillossou