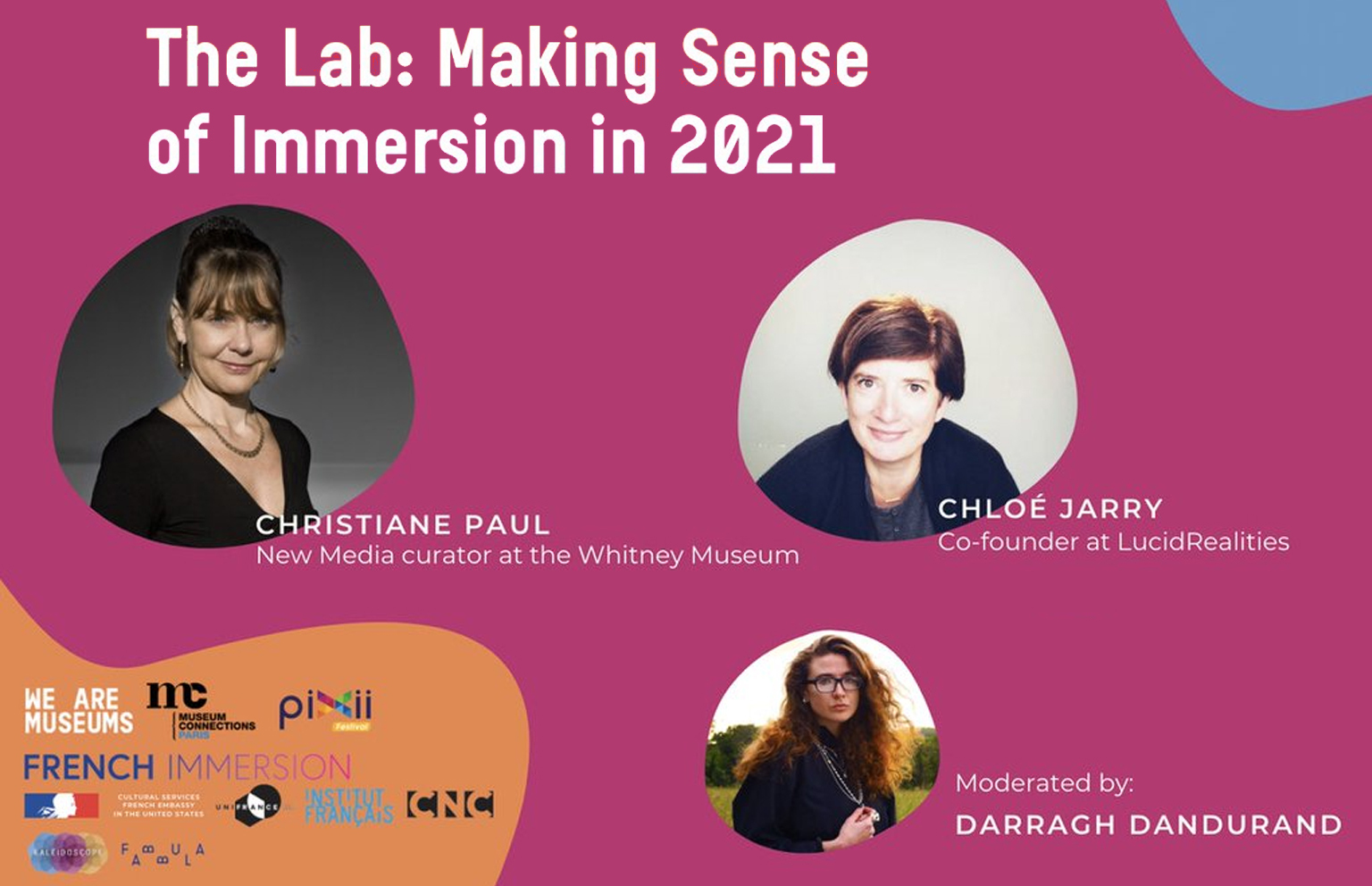 Chloé Jarry, CEO of Lucid Realities, will be participating to « The Lab: Making sense of Immersion in 2021 »
From November 19th to December 7th 2020 will take place "The Lab", a series of online meetups gathering key professionals from the XR and museum industries for game-changing conversations. This e-event is organised by We Are Museums, a community "For museums and with museums", centered around social innovation and empowerment, in collaboration with the Cultural Services of the French Embassy in the US, Museum Connections, Pixii Festival, Kaleidoscope and Fabbula.
The Lab: Making sense of Immersion in 2021 was created as a safe space for dialogue for the key actors of the VR and Immersion industry working with cultural institutions to explore the many challenges of new forms of narration. The event will be divided into three 30-minutes sessions, allowing experts to share their experiences and analysis about the industry.
For the occasion, Chloé Jarry, founder and CEO of Lucid Realities, was invited to share her experience as producer of "Claude Monet: the Waterlily obsession", a VR experience by Nicolas Thépot, co-produced with the French Musée de l'Orangerie and Arte France. The project was created as a visual and sensory experience centered around french painter Claude Monet, and, furthermore, his later work around water lilies paintings, which now resides in the Musée de l'Orangerie "Salle des Nymphéas". An intersection between new media and traditional means of expression, "The Waterlily obsession" experience will be presented by Chloé on Thursday, November the 19th, at 4pm.
If you wish to assist to the round table, you can find the live broadcast here:
Moderated by exhibition creative director, curator, and journalist Sarragh Dandurand, this online round-table will be broadcasted via YouTube. This cycle of ongoing discussions will inspire a roundtable to be organised at Museum Connections 2021 in Paris.
Source: Sunny Side of the Doc Blog