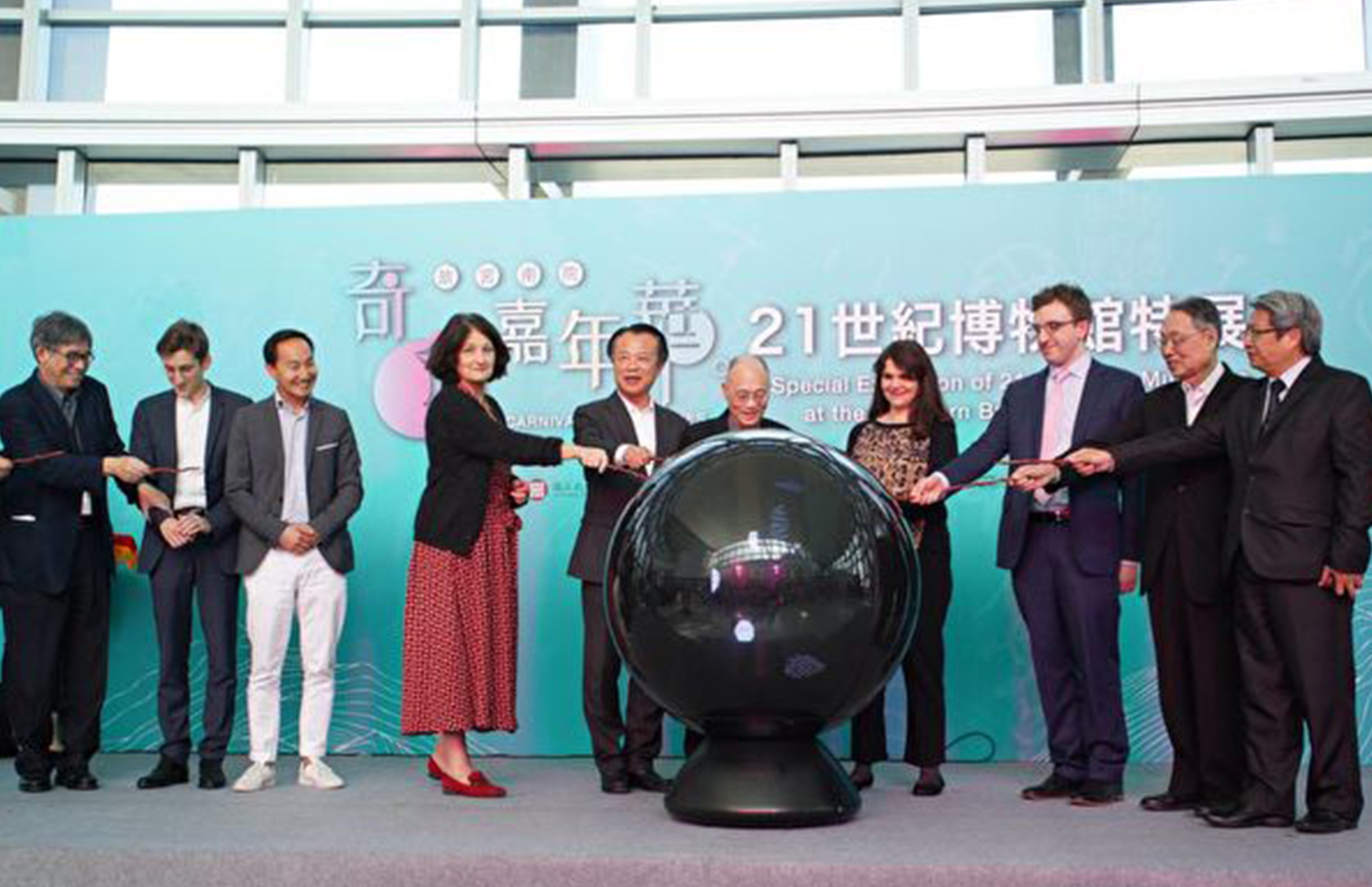 TAIWAN TODAY | NPM ties up with Orangerie Museum, Louvre, Tate Modern on new media art exhibition
A new media-curated exhibition comprising pieces from institutions in Taiwan, Czech Republic, France, Germany and the U.K. kicked off at National Palace Museum's Southern Branch Dec. 17 in Chiayi County.
Running until March 26 next year, "A Carnival of Fantasies: A Special Exhibition of 21st Century Museums" features popular exhibits from Taipei City-based NPM; Mucha Foundation, Czech Republic; Louvre and Orangerie museums, France; Alte Nationalgallery, Germany; and Tate Modern, the U.K. Two our experiences will be available  Claude Monet – The water Lily Obsession by Nicolas Thépot (Lucid Realities : Excecutive Producer) and The Monk by the Sea by Michael Robbins and Harmke Heezen will also be available at the National Palace Museum (Executive producer: Gebrueder beetz filmproduktion/International distributor: Lucid Realities).
The four sections are Aesthetic World, NPM Voyage, River of Time and The Louvre Station. AM showcases world-famous artworks via new media devices; NPMV, calligraphies and traditional ink-wash paintings at virtual reality installations; RT, projections of all exhibition pieces; and TLS, Leonardo Da Vinci's "Mona Lisa" using a VR gallery.
NPM Director Wu Mi-cha said the event is an exciting opportunity to utilize cutting-edge technology in sharing some of the world's finest artworks with locals. It also builds closer ties between NPM and other leading institutions while helping attract more visitors to the Southern Branch, he added.
Since opening in December 2015, NPMSB has proven popular with lovers of Asian art from home and abroad. On Dec. 7, the facility broke the 1 million visitor mark—a milestone underscoring the success of government efforts to provide more opportunities for cultural enrichment in the south of the country.
NPM, established in 1965, is the world's largest treasure house of Chinese imperial art, boasting nearly 700,000 antiquities covering 7,000 years from the prehistoric Neolithic period to the end of the Qing dynasty (1644-1911). (RAY-E)