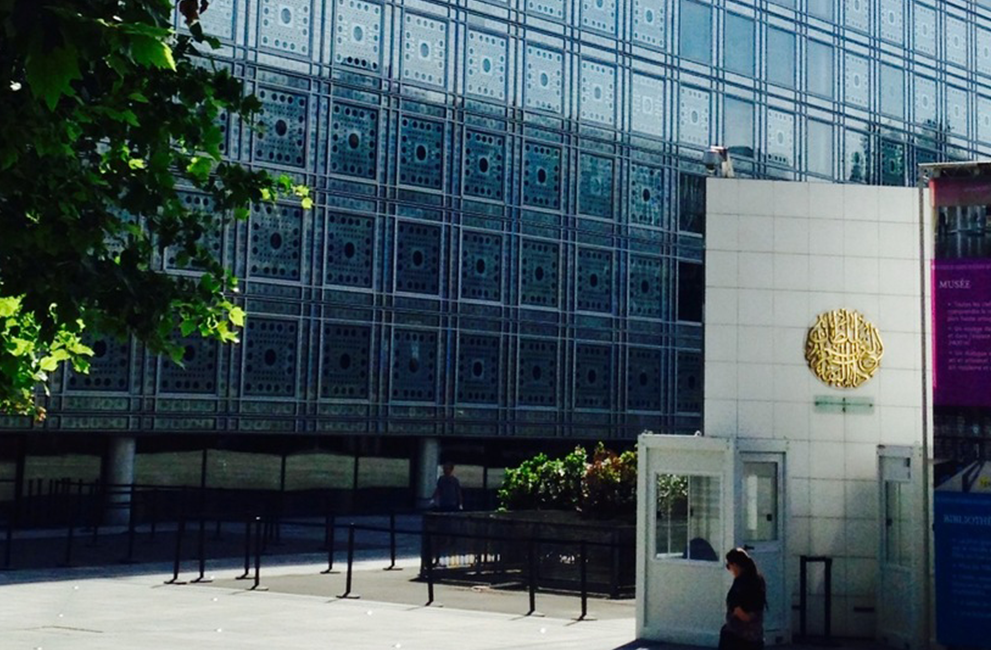 HUFFPOST | A museum (IMA – Paris) in virtual reality

Going to see an exhibition, you usually expect to find a room filled with art pieces; pictures, sculptures or performances, something that would be shown before your eyes. Not in this case, the Enemy offers a new kind of experience in a virtual reality, the museum rooms are projected and you walk through them to (re)discover three conflicts, the one between Congo and Rwanda, the Israel-Palestine conflict and the gang wars in Salvador. Virtual reality allows to reconstitute real actors involved in these conflicts, people interviewed by Karim Bel Khelifa, the creator of The Enemy. The exhibition is presented in Paris at the Institut du Monde arabe until June 4th 2017.
First step of the journey, tickets checked, so far everything sounds normal. Before the experience a person in charge hands you an Ipad with some questions on it, preparing for the "personalized narrative", they ask you about your age and degree of sensitivity to the three conflicts. Your answers determine what room of the exhibition you will see first. The holograms talk to you, personally, they look you in the eyes and tell you their stories.
Karim Ben Khelifa is a war reporter, he shows, in the Enemy, an interesting approach to the process of othering. From what we hear during the exhibition, your enemy is who they are because you have learned it, you grew up hearing the voices of society teaching you about the atrocities performed by the other side, dehumanizing them. Now, when you hear both sides of a story, the narratives seem close, and the so-called enemy becomes a person driven by very similar interests as you are. Knowing the other, their narratives, becomes key in the process leading to peace and mutual understanding.
This experience then sheds a new light on how raw information can be delivered. Something happening on the other side of the world could be brought to you not via a video or an article but via holograms. Thanks to virtual reality having the people entangled in a conflict telling you their stories first-hand is possible. It is not reported by a journalist on a piece of paper, or recorded on a camera and projected on a screen, there is – virtually – no mediation between you and the interviewees.