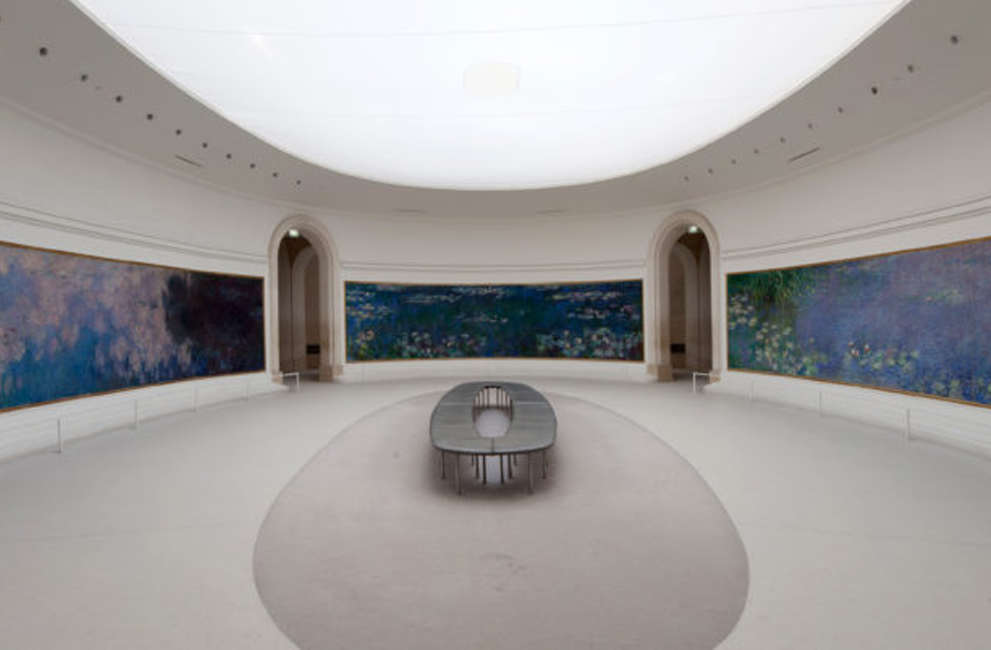 International premier of "Claude Monet, the Waterlilies' obsession
Our new VR experience "Claude Monet, the Waterlilies" obsession" – directed by Nicolas Thépot – will be presented from November 12th to March 11th at the Musée de l'Orangerie in Paris with the support of HTC Vive Art. This project is part of the VR Collection "Arte Trips" launched by the European broadcaster ARTE.
Through a contemplative VR experience, that will bring the user from the garden to the Orangerie Museum, passing by the painter's studio, you will have the opportunity to relive an ongoing beginning of nature, to explore time and space around the Water lilies.
The Musée de l'Orangerie
Offered to the French State by the painter Claude Monet on the day that followed the Armistice of November 11, 1918 as a symbol for peace, the Water Lilies are installed according to plan at the Orangerie Museum in 1927, a few months after his death. This unique set, a true «Sixtine of Impressionism», in the words of André Masson in 1952, testifies to Monet's later work. It was designed as a real environment and crowns the Water Lilies cycle begun nearly thirty years before. The set is one of the largest monumental achievements of early twentieth century painting.
The dimensions and the area covered by the paint surrounds and encompasses the viewer on nearly one hundred linear meters which unfold a landscape dotted with water lilies water, willow branches, tree and cloud reflections, giving the «illusion of an endless whole, of a wave with no horizon and no shore» in the words of Monet. This unique masterpiece has no equivalent worldwide. The Nymphéas [Water Lilies] cycle occupied Claude / Monet for three decades, from the late 1890s until his death in 1926, at the age of 86. This series was inspired by the water garden that he created at his Giverny estate in Normandy. It resulted in the final great panels donated by Monet to the French State in 1922, and which have been on display at the Musée de l'Orangerie since 1927.