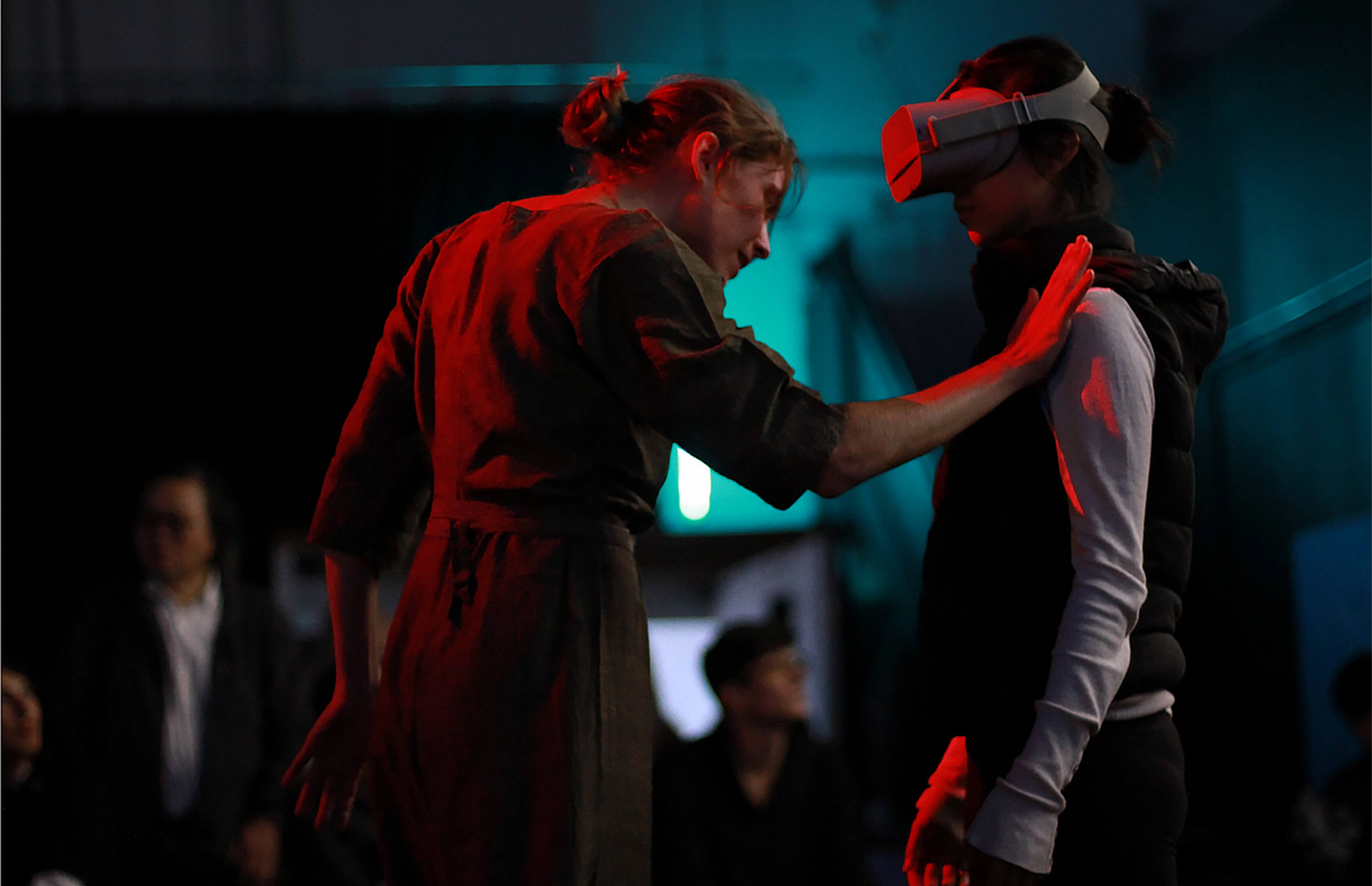 Institut Français pays tribute to French cultural innovation
In July 2020, the Institut Français, the public institution responsible for the international cultural actions of France, under the supervision of the Ministry for Europe and Foreign Affairs and the Ministry of Culture, published two catalogues on French innovation & culture both coordinated by Lucid Realities. As a key supporter of digital creation, the Institut Français chose to explore the topic of Virtual Reality Immersive experiences as a promising artistic tool, as well as a new form of art mediation, by giving visibility to prolific projects and production entities.
Designed for theaters, museums, cultural and art centres, festivals, entertainment venues, shopping centres, public and private decision-makers around the world, these catalogues aim at promoting French expertise in the emergence of innovative art forms.
With over 1 240 museums, and many more cultural sites, France is prone to innovate in terms of cultural mediation. The first catalogue, Digital Mediations and cultural innovation, explores the new forms of cultural mediation brought on by innovative technological tools, such as augmented guides; video mapping; interactive devices in museums, online experiences; augmented reality, interactive documentaries, and the overall use of virtual reality. Using this wide range of services, cultural institutions are able to highlight and increase the accessibility of artistic and cultural creation and knowledge, as well as movable – major tourist sites – and immovable cultural heritage – French collections. The Digital Mediation and Cultural Innovation catalogue bings a non-exhaustive list of 50 organisations working in the cultural innovation and digital mediation sector.
« VR Immersive Experiences » brings together a selection of French original works associating the VR immersive experience with fine art, dance, live performance; documentary, fiction, and gaming. Highlighting the originality and diversity within the French Virtual Reality sector, the catalogue explores, for instance, user experiences such as Fine Arts VR Exhibitions, Immersive live shows, such as « Fugue VR » by Michel Reilhac and Yoann Bourgeois, and future projects, such a « The Blind » installation, by Collectif Invivo, which will be available in 2022.
Hoping to engage with international cultural networks keen to innovate, experiment and unearth the latest artistic expressions, this catalogue aims at encouraging the distribution and promotion of these creations around the world.

Moreover, the catalogue comes with a questionnaire aimed at the cultural venues identified by the cultural network, with a view to developing a better understanding of their capacity, their technical constraints, their programming methods and their expectations, in order to provide useful feedback to French professionals for developing their future projects, which can be found here.
Source: Institut Français