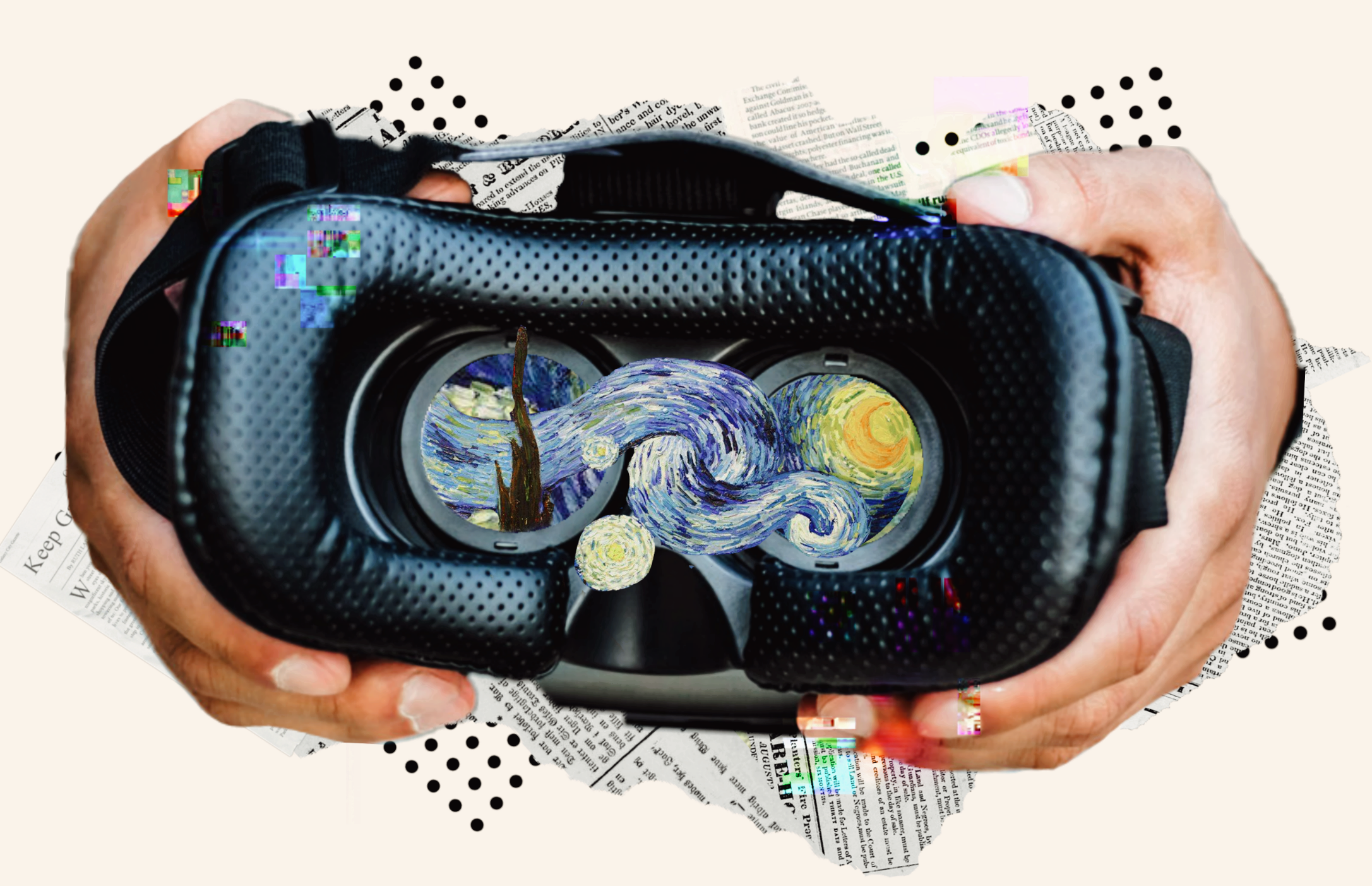 Post-Pandemic Virtual Reality: an opportunity for VR exhibitions?
The Covid-19 pandemic, and the global lock-down measures that came as consequence led an important proportion of the population to re-consider how we consider outings, our time, and social interactions. Telecommuting, distance learning, restriction of social encounters and leisure venture, most of our daily activities had to be reconsidered and transformed to align with social distancing and health measures. Many of us observed the practicality of new technologies in pursuing work activities, maintaining social interactions, or remedy to the monotony of lock down – to the point that some of us durably reconsidered their everyday life post-pandemic. But what can we say about Virtual Reality technology ? From Oculus Quest, to HTC Vive or Playstation VR, in-home VR experiences has never been this accessible. In addition, users can now benefit a growing offer of games and narrative experiences on the major specialized stores (Viveport, Oculus store, Steam VR…). Being locked out of our own reality for so long, could it be time to turn towards virtual reality ?
Several sources state that the pandemic lead to a rise of interest from the public in Virtual Reality : "In the meantime, there's discuss that the coronavirus disaster has boosted demand for headsets too as folks caught at dwelling have sought new methods to entertain themselves. (…) Some suppose that the pandemic may show a turning level for VR, which has didn't reside as much as early progress expectations." writes TechMartie. While sales in VR headsets actually decreased in 2020, it is mostly believed to be a consequence of supply chain disturbance lead by the pandemic, but will later result in long-term growth according to a report from the International Data Corporation. George Jijiashvili, a senior analyst at analysis agency Omdia, predicts the variety of standalone and tethered VR headsets will develop from 13.1 million in 2019 to 55.5 million by the tip of 2024. "It's a giant progress" he says.
Besides an increasing general demand for in-home entertainment, such as innovative gaming experience, Virtual Reality could come as an unsuspected substitution to some outdoor leisure. Museum visits, tourism, festivals and concerts, cultural outings… during the pandemic, nearly all of us could forget about these activities. While in the past few weeks the cultural sector is slowly re-opening to the public, it is not without a variety of constraints to ensure sanitary safety.

For instance, when on August 27th, New York's iconic Museum of Modern Art (MoMa) re-opened its door to the public after 6 months, it was under certain conditions. We can read in an article by Daria Harper "MoMA's reopening plan will include new safety measures to curb transmission of the coronavirus, including decreased visitor capacity and timed entry tickets that must be reserved by visitors in advance via the museum's website. The tickets will be available in 30-minute slots beginning August 21st, and will be released one week in advance, in one-week intervals, each Friday at 10:00 a.m. The institution will also require face coverings and social distancing, conduct contactless temperature checks, and position plexiglass barriers at strategic areas throughout the museum."
The reduced capacity, shortened opening hours and reservation requirements, added to the travel restrictions induced by the pandemic, lowering the volume of tourists and visitors inevitably depreciates the museum's accessibility – not to mention the important proportion of the public who prefer to limit their outings to avoid any health risk.
Could Virtual Reality come as a solution for the loss access to cultural outings caused by the pandemic ? Some seem to believe so. In an article by Alexandros Skandalis we can read "There appears to have been a signifiant rise in such VR offerings this year, aiming to deliver safe, accessible experiences during the pandemic. A number of visitor attractions have stared to offer immersive VR experiences and access to online collections via the Google Arts & Culture app. You can go on a walking tour of the ancient temples of Sicily's Valle dei Templi, for example. Or how about visiting a New York street art exhibition based around giant water tanks, or Hong Kong's renowned Blue House building?".

Will in-home VR experiences slowly grow to replace cultural outings? Some argue that both are not mutually exclusive, especially as museums and cultural institutions have been experiencing with XR and Location Based VR as proves this article . Jimmy Cheng, director of content material and enterprise operations at XR (digital and augmented actuality) content material and expertise specialist Iconic Engine says that Covid-19 has spurred the expansion of in-home VR in comparison with LBE (Location Based mostly Leisure) VR. "If Covid-19 can finish by the tip of 2020 or early 2021, then LBE VR can profit from in-home VR as these new customers will step out and begin making an attempt extra entertaining tasks or larger scale experiences at museums, arcades and playgrounds."

In the meantime, if you've missed Lucid Realities' experience Claude Monet – the Water Lily obsession , shown at Musée de l'Orangerie , or our family friendly VR Game 1,2,3… Bruegel!, you can still enjoy it from the confort of your own home, as it available, as all of our previous productions, on Viveport or Steam.

Source: TechMarie, IDC, Artsy.net, The Conversation, Museum Next