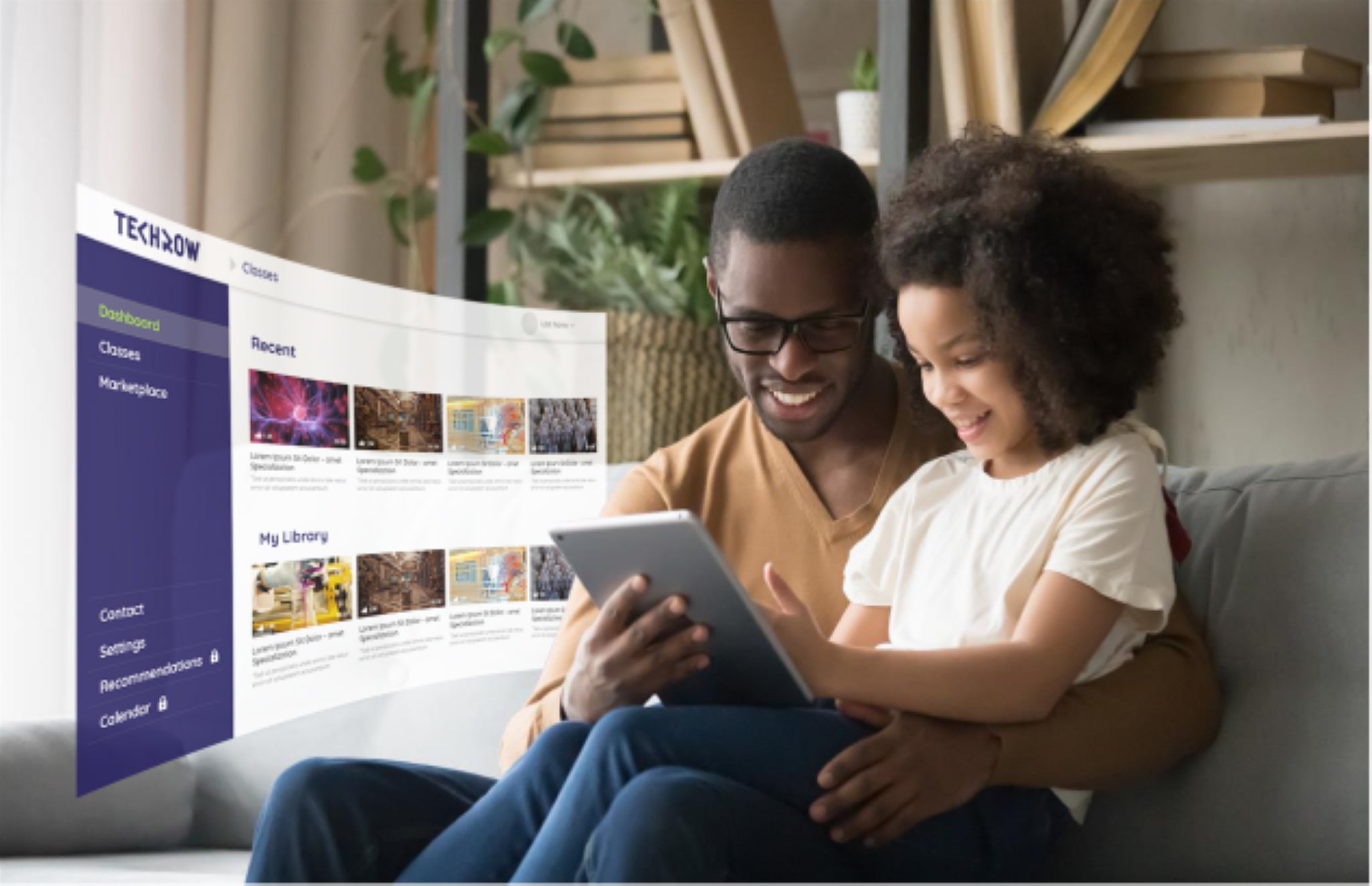 Lucid Realities | Techrow, education technology
Founded in 2017 by Travis Felder, Techrow, a New York-based company aims at harnessing the power of community and innovation to improve learning and life outcomes through immersive technology. Techrow hopes to transform the traditional classroom of the future, by bringing innovative e-learning solutions, and interactive courses designed for teachers. By bringing original digital content and devices to classrooms, Techrow encourages new forms of learning, and motivates students to learn inside and outside of the classroom.
It is thus with a lot of pride that Lucid Realities will be contributing to Techrow's award-winning library of educational content. Eight Virtual Reality experiences, produced and/or distributed by Lucid Realities, will now be part of Techrow's content offer. Among them: Claude Monet – The Water Lily Obsession (2019), by Nicolas Thépot, co-produced by Lucid Realities, Arte France, Camera Lucida productions, Gebrueder Beetz and Musées d'Orsay et de l'Orangerie, Leonardo Da Vinci, The Universal man (2019), by François Bertrand, produced by Lucid Realities, Camera Lucida Productions and Histoire, Condemned to Play (2018), by Gordon and Andrés Jarach, co-produced by Arte France and Camera Lucida Productions, The Isle of the Dead (2018), produced by Les produits Frais and Arte France, Mike Robbins and Hamke's The Sun (2018) (Gebrueder beetz, ZDF, Substans Films SF, Lucid Realities), Gabrielle Lissot's A Bar at the Folie Bergère (2018), (IKO and Arte), Colin Laurent's Mozart 360 (2017) ( Camera Lucida Productions, Insula Orchestra – in association with ARTE Concert and with the support of Neotopy) and Ivan Maucuit's Beethoven 360 (2019) (Camera Lucida Productions, Insula orchestra, Neotopy – in association with ARTE Concert), will also be distributed in TechRow's educational program.