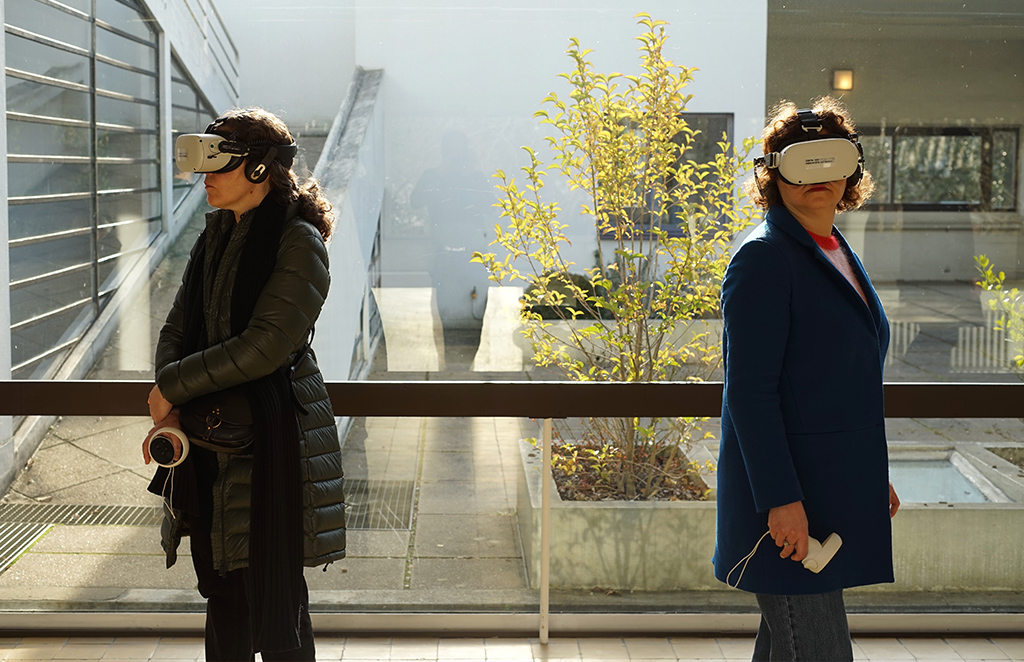 ARCHI VR: the Villa Savoye opens a permanent VR space in collaboration with Lucid Realities
From February 18, 2023, the Villa Savoye will open a permanent VR space showcasing the experience ARCHI VR – la Villa Savoye, the first part of the series dedicated to contemporary architecture.
The Villa Savoye, built in Poissy between 1928 and 1931 by Le Corbusier & Pierre Jeanneret, is probably the most famous villa of the architect Le Corbusier. It is undeniably considered the absolute icon of the Modern Movement and the emblem of 20th century architecture.
From February 18 it will be possible to test the experience ARCHI VR – la villa Savoye, directed by Gordon and co-produced by Lucid Realities, the Centre des Monuments Nationaux and the Fondation Le Corbusier.
Interspersed with memories of Madame Savoye, the correspondence she exchanged with architect Charles-Édouard Jeanneret and the writings of one of the greatest architectural theorists of the 20th century, this virtual reality experience takes us back into the history of the creation of villa Savoye.
PRACTICAL INFORMATION:
From February 18 to 28 and from March 1 to 4 except Mondays
Saturdays March 11, 18 and 25
Sundays, March 12, 19 and 26
11am, 11:30am, 2pm, 2:30pm, 3pm, 3:30pm and 4pm
Admission fee required + 4 € for the experience
Not recommended for children under 13 years old
Duration 10 mn (without setting up)
Reservation is recommended