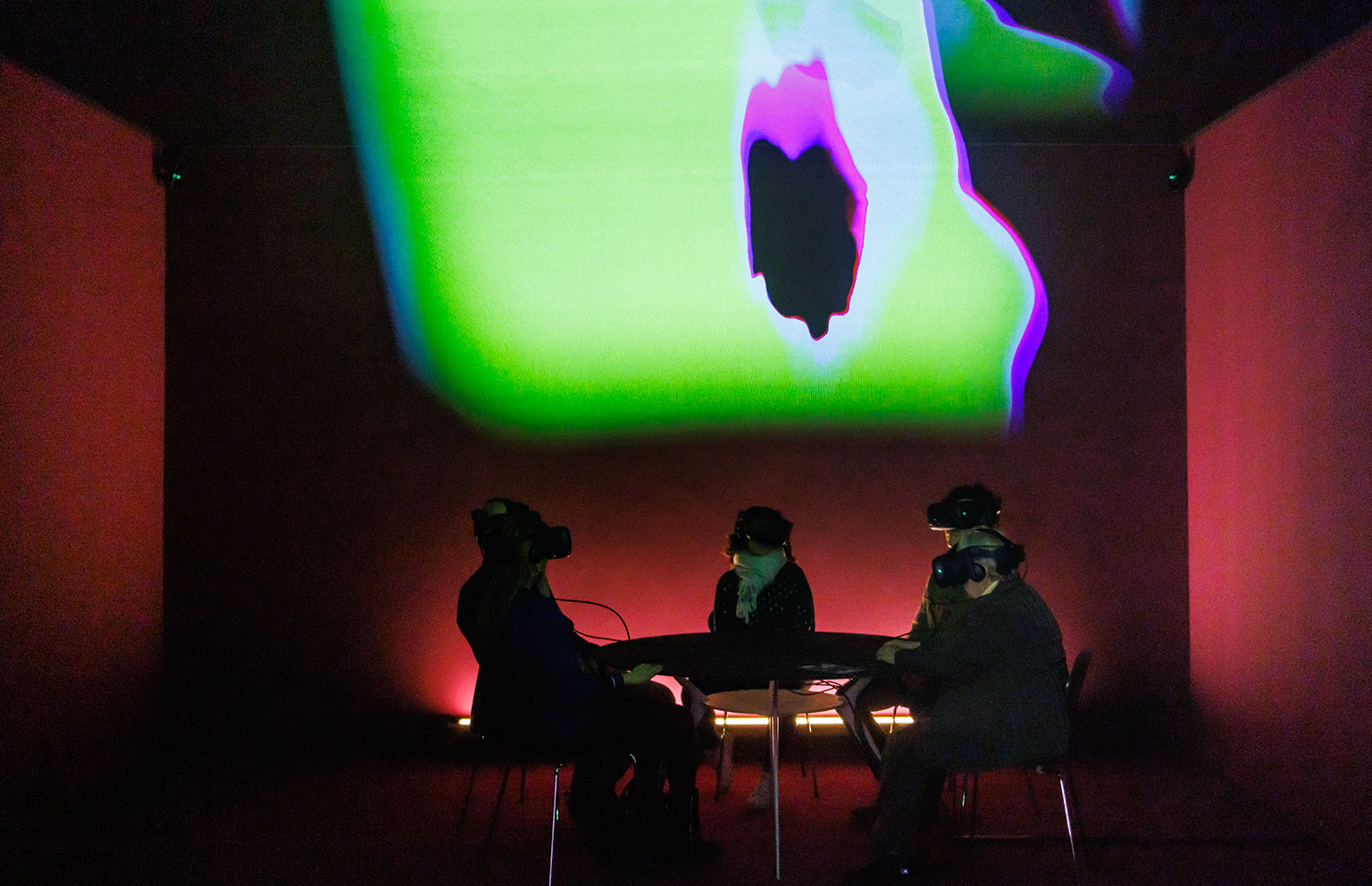 ENDODROME exhibited at Casino Luxembourg
We are pleased to announce Casino Luxembourg's exhibition of ENDODROME, a VR experience directed by the artist Dominique Gonzalez-Foerster and produced by HTC Vive and Lucid Realities. 
From February 18th to April 16th 2023, the Casino Luxembourg will host an exhibition curated by Kevin Muhlen to showcase VR experience Endodrome.
Endodrome is the first virtual reality artwork by pioneering artist Dominique Gonzalez-Foerster. It shows the artist's exploration of notions of space, alternative states of consciousness and interiority. 
Presented in a staged environment, Endodrome can be experienced by up to five people at once, with its theatrical setting evoking the experience of a séance, incorporating sound, light, and projections of the visions that viewers experience via the VR headsets. 
The eight-minute experience begins by immersing viewers in a hypnotic, monochrome environment, before moving into an abstract visual space, in which bright color fields shift in response to gaze and breath.
The artwork draws on the artist's experience of sound-induced cognitive trance with musician and author Corine Sombrun, who collaborated with the artist to create the soundscape.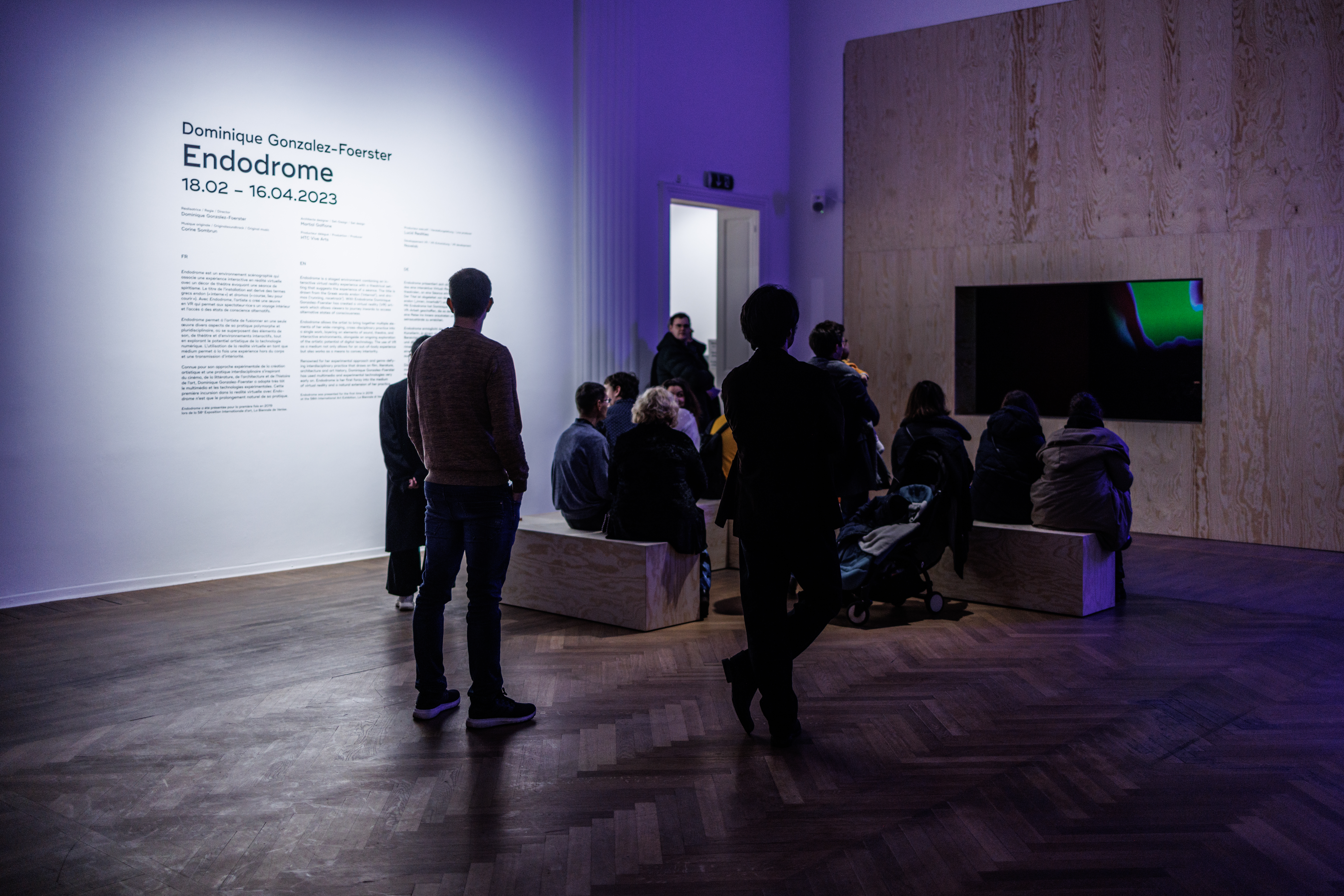 Monday, Wednesday, Friday, Saturday, Sunday 11am to 7pm. Thursday 11am to 9pm. Closed on Tuesday. Free admission.
Credits:
Director: Dominique Gonzalez-Foerster
Original music: Corine Sombrun
Set-design: Martial Galfione
Executive Producer: HTC Vive Arts
Line producer: Lucid Realities
VR development: Novelab