THE STARRY SAND BEACH in competition at the 78th Venice International Film Festival
We are extremely excited and honored to announce that The Starry Sand Beach, by Nina Barbier & Hsin-Chien Huang, is selected in Competition at Venice VR Expanded. The project is produced by Lucid realities and the Natural History Museum.
The Starry Sand Beach is a VR scientific fairy tale about the starry grains of sand found on multiple beaches across the East China Sea, and the legend that surrounds them. The experience is divided into three parts: the legend, the underwater forest and the exploration of the Earth's ancient geological memory. All throughout the experience and along with the foraminifera, you witness signs of the many threats to the marine and coral microorganisms, embodied by a sea serpent symbolizing the acidification of the oceans.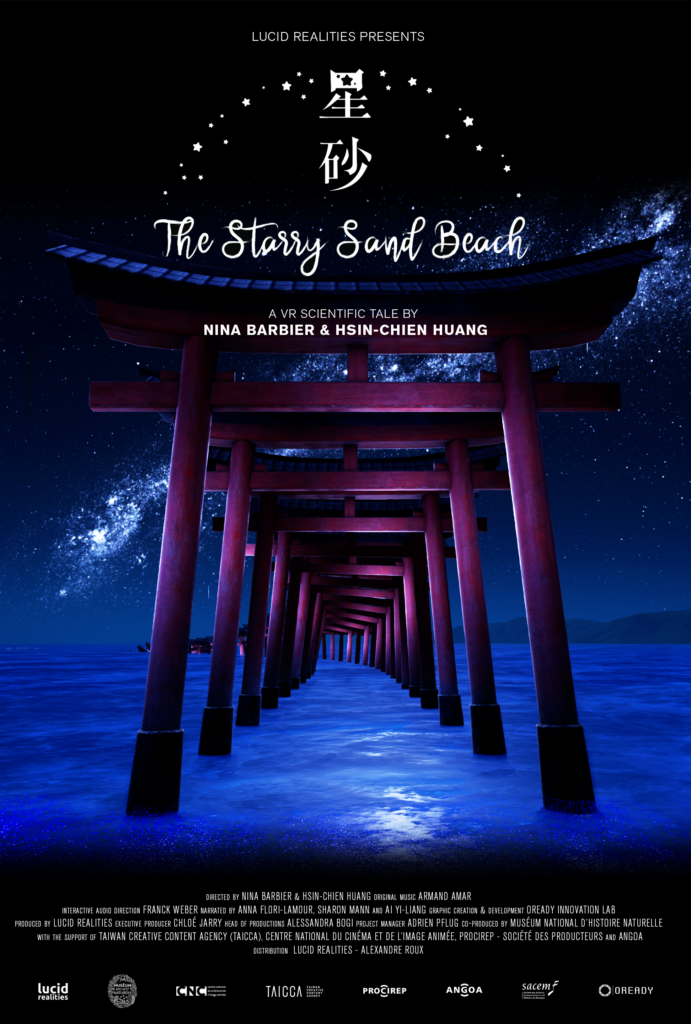 For the 78th Venice International Film Festival, Venice VR Expanded will occur online, between the 1st and 19th September, 2021, with a part on site for accredited festival guests at the Palazzo del Casino in Venezia during the duration of the festival.
This year, the president is the director Michelle Kranot, winner of the Grand Jury Prize 2020 for Best VR Immersive Work for The Hangman at home, an outstanding experience distributed by Lucid Realities. You will find VR accreditations on the website of the Biennale here.