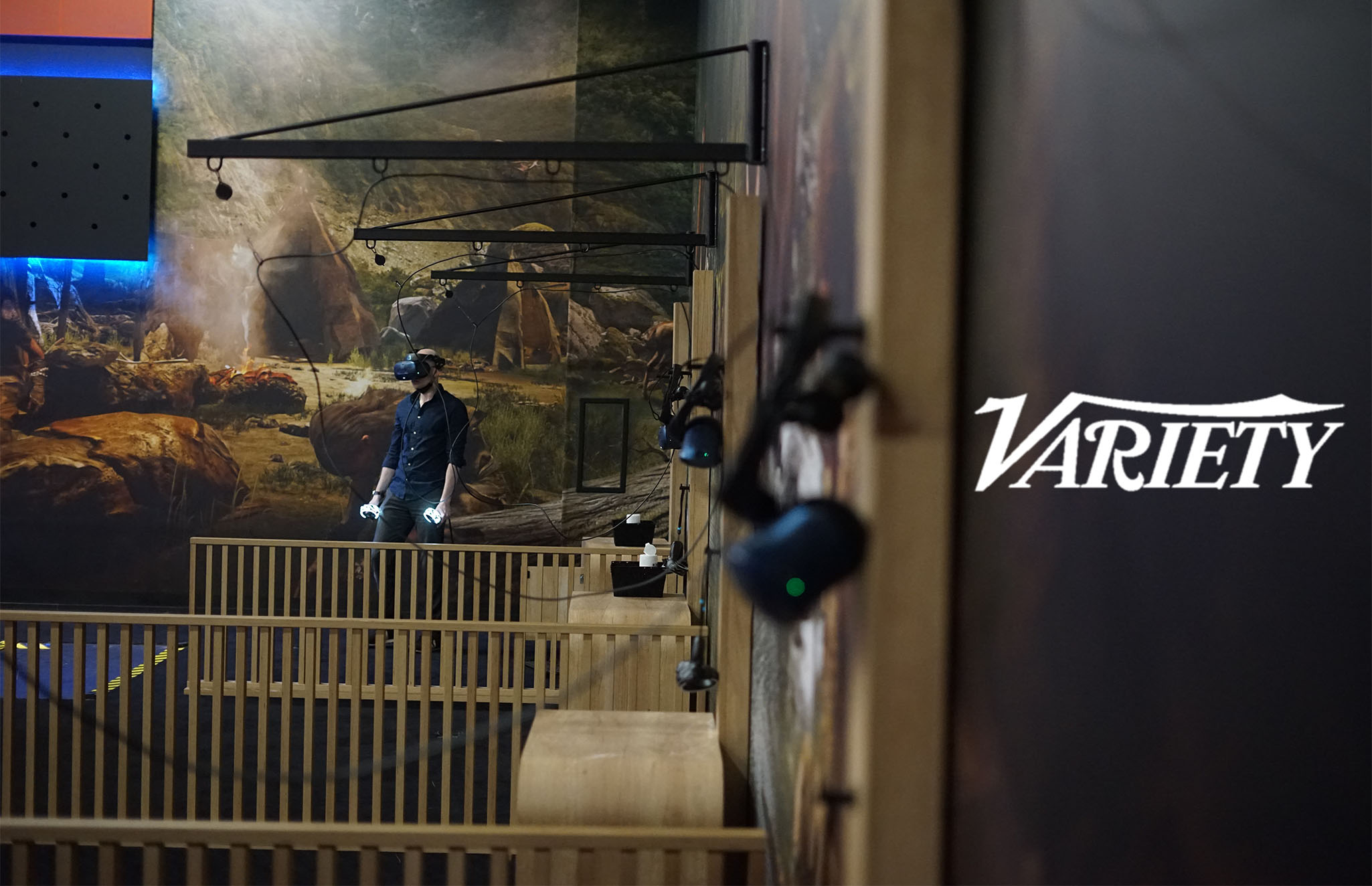 Lucid Realities | museum distribution market
When producer Chloé Jarry launched the Paris-based XR studio Lucid Realities, she wanted to open an immersive experience production company structured with a distribution component as well.
"If we want to continue producing, we have to be able to distribute," Jarry tells Variety. "Festivals are obviously extremely important, but they attract a limited and often self-selecting public of people already in this world. Fixed cultural venues, on the other hand, could be promising homes where VR experiences can exist in the longer term."
Jarry learned from experience. In 2017, she executive produced Karim Ben Khelifa's "The Enemy," an ambitious AR/VR installation that called for up to 20 participants and 350 yards of floorspace. Finding as much wasn't so easy, so when the project's festival acclaim starting drawing the attention of other cultural actors, Jarry had a eureka moment.
"I saw that museums had a lot of potential in terms of VR distribution," she explains. "Museums are already cultural institutions, and already benefit from mediation and space; people go to learn, discover, and try and experience new things. All of that could be very relevant for the VR industry."
And so, when she founded Lucid Realities (a part of France's CLPB Media Group) in 2018, she did so with the express interest of paving new inroads within the museum exhibition market.
"We're looking to create a network of museums," says Jarry. "We offer training and pedagogical tools, we offer a catalog of titles created with their capacities in mind and that can complement the other works in their collections."
"The idea is to replicate the audiovisual model," adds Alexandre Roux, Lucid Realities' head of distribution. "We want construct a durable business model. We sell broadcast rights to cultural institutions and accompany them in setting up the space."
"We often push them to monetize these spaces," Roux continues. "That's very important. First, the public is ready to pay, and second, these installations can be very costly. Charging admission is a way to solidify this market for the long term, and, of course, to ensure a return on investment."
Looking forward, the Lucid Realities team hopes to bring on initial broadcasters and exhibitors as co-production partners. At NewImages this year, the studio presented "When She Gets Out…", an AR experiences directed by Gordon and Marie Sellier and co-produced with Paris' Musée d'Orsay that follows the girl from Edgar Degas' "Little Dancer of Fourteen Years" as she breaks free of her pedestal and moves through the museum and its various works.
"French museums like the Musée d'Orsay have an international brand," says Roux. "Harnessing that brand can then allow us to more easily distribute these projects all around the world."